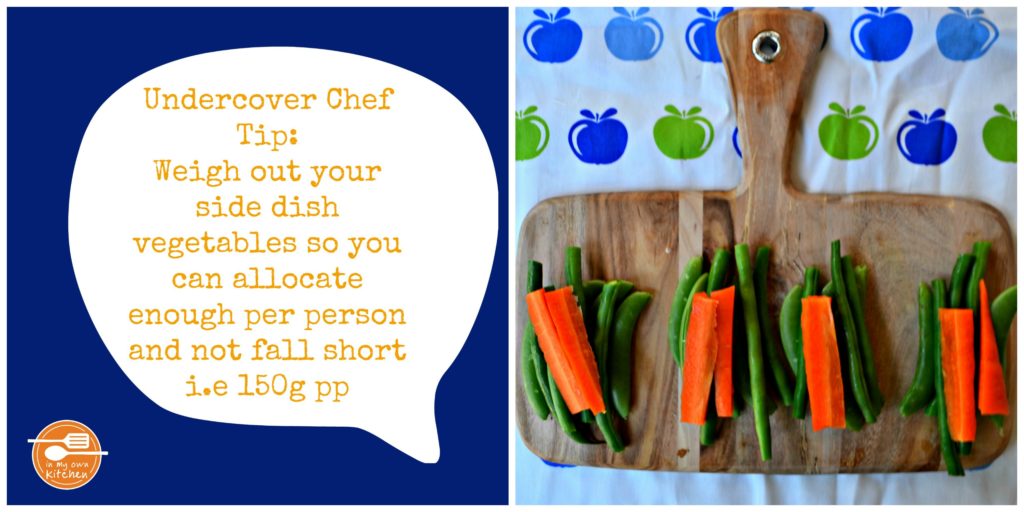 Undercover Chef Tip – Weigh the Sides for Success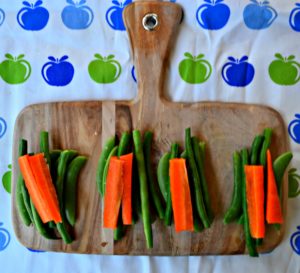 Ever have friends over and you start to serve up the sides and realise that everyone's plates looks, well a little sparse? How do you avoid this dinner party faux paux?
Whilst most recipes give serving size guides, check what they define as a portion size to make sure that you have the same idea in mind. Reading labels of foods makes you realise what exactly a serving size is considered as. You may think a cup of something is sufficient, wheres a recipe or label considers half a cup or two cups to be more appropriate.
By designating a weight to serving sizes you can know for sure you will have enough. Obvious food items such a pre cut piece of chicken or a piece of steak make counting a breeze but what if you are slicing the chicken breast, cutting up the carrots or bundling the beans? Weighing the sides and even the proteins can ensure you know exactly how much you have and how much everyone should be able to eat.
Of course there is no accounting for hunger or lack of but if you aim for a decent size it should even itself out and if you are the one serving the meal up you will know for sure you can give everyone a decent size.
So what is a decent size? As a guide most restaurant portions of a moderate size are:
– vegetables as a side: Approx 70-80g per person
-vegetables on their own (no carbs): 150-200g per person
– carbohydrate: Approx 100g per person
– protein: 150 – 200g before cooking
From here you can choose if you are just serving one course you can certainly add little more and remember, if there are two or more courses you can make the sizes a bit smaller so you guests are not stuffed at the end, just enjoyable content. Happy cooking!