The knives are out – how to choose a kitchen knife that works for you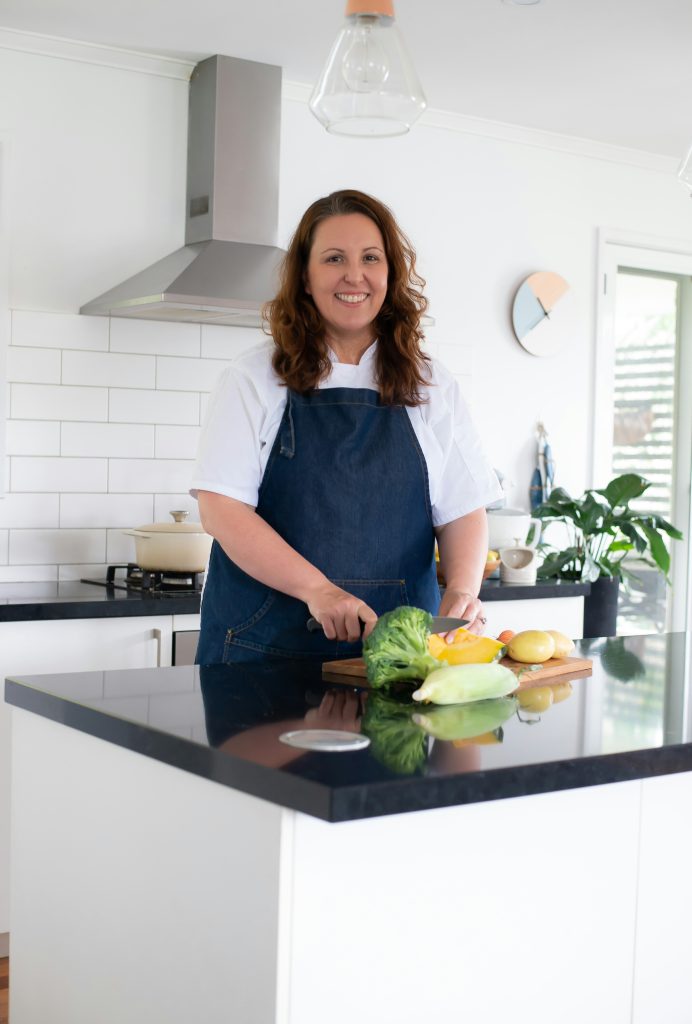 Besides what is is my favourite food to cook, what type of knife do I use is another question I am often asked. 
So how do you know what type of knife to invest in, what to look for and where to save your dollars?
Let's start with some basic points to consider:
1. What is the knife for and how often will you use it?
Knives whose job entails boning, filleting or cleaving may not be used very often unless they are a tool of the trade. Even as a chef I don't often bone or fillet as the cuts we that come in in certain establishments sometimes don't require too much further preparation. In other jobs though I might have to bone quails, fillet some fish and break down some chickens but for the most part the knife I use the most is my general chef knife.
So what is a chef knife exactly? It is usually a 20cm blade knife with a larger heel and fine point for chopping, dicing, slicing. It is almost an extension of a chef's hand and is their best friend.
For home cooks? This can be the weapon of choice when whipping up a fabulous meal. Having a comfortable, sharp, chef's knife can make short work of hard task's.
So for the knives you use most often it is worth the investment versus the little used knives that you can save your pennies on.
2. Is the handle comfortable to hold?
If you're going to be holding the knife and chopping a storm the handle has to be comfortable. So how do you know? Grip it as if you were going to chop on a board and get a feel for it. Does it fit comfortably in your hand? What may fit well for someone else may not work for you.
3. Is it the right weight for you?
I prefer somewhat lighter knives as after a long day chopping more weight can create unnecessary strain. But if a knife is too light it can make heavy duty chopping such as through root vegetables or meat a strain. Find the right balance and you'll be chopping with ease in no time.
4. What is the handle made of?
Quality knives either consist of one piece of steel from blade to handle or heavy duty plastic. The most important thing to consider with the handle is the ease of cleaning i.e one piece of steel or clean plastic handle as opposed to wood that can be porous and harbour germs. Quality knives also have secure joins between knife and handle that won't crack or break which can cause injury if they break.
5. What is the blade made of?
Most modern knives are made of stainless steel with the better quality ones made of a higher grade composition. Some older knives may be made of carbon steel which is a great metal but is prone to rusting thus is often not found in many commercial knives as vigilance is required to prevent the rust. 6. What is the blade edge like?
A quality knife will have a blade edge from tip to hilt. Cheap knives will feature a thick edge that doesn't extend to the hilt which can make it useless for chopping carrots and other harder vegetables. A fine edge will allow for precision cutting wheres a thick edge makes for clunky, difficult cutting.
7. Can you keep it sharp?
If you are going to invest in a quality knife make sure you can keep it sharp to prong its use. This is where you either need to also invest in a quality knife steel and stone or a quality sharpener. Cheap sharpeners will just shave too much of the blade off at too big an angle. A knife steel keeps an edge sharp whilst a stone hones the edge when it becomes too dull. Both are a great addition to your tool kit to keep your knives if top shape.
So taking this into consideration the short of it all is:
– Look for a comfortable knife that has a fine even blade, quality plastic or steel handle and is made of quality stainless steel.
– Spend your money on the knives you use the most
– Invest in a knife steel and learn how to use it to keep your knives honed and sharp