Apple and Sour Cream Slice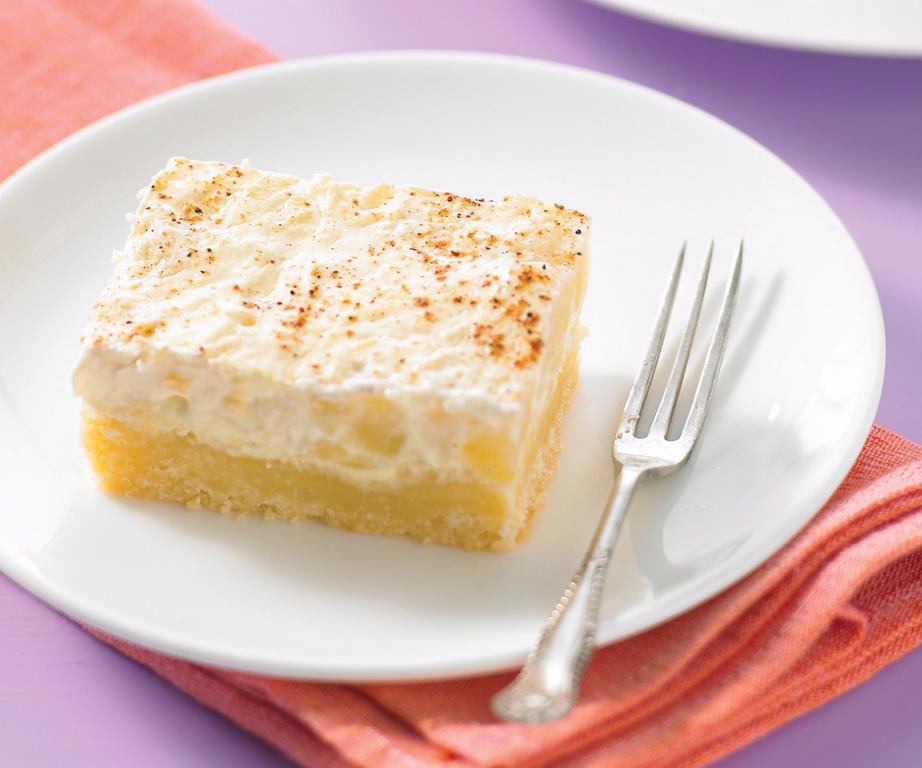 Apple and Sour Cream Slice – recipe and image courtesy of Womens Weekly
Ingredients
340 gram packet butter cake mix
1/2 cup desiccated coconut
125 gram butter, melted
400 gram can pie apples
300 gram carton sour cream
nutmeg, to sprinkle
Method
Preheat oven to 180°C (160°C fan-forced). Grease and line a 26x16cm slice pan with baking paper, extending at long sides for handles.
Combine cake mix, coconut and butter in a large bowl. Press mixture evenly over base of prepared pan.
Bake for 15 minutes.
Place apple and sour cream in a medium bowl; stir to combine.
Spread mixture evenly over warm base; smooth surface. Sprinkle with nutmeg.
Bake for 15 minutes. Cool to room temperature.
Cover with plastic food wrap; chill for 2 hours or until firm.
Cut into squares to serve.