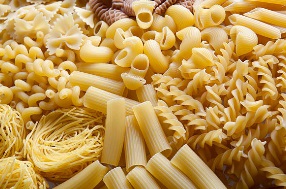 A penne for your thoughts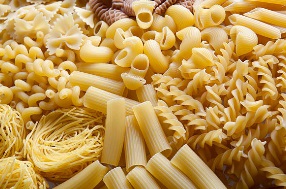 I'll admit it, I'm a food nerd. I love learning the background of food names, history and the whys of food preparation. The names of pasta and their meanings has always amused me with their logical translation. More often than not the words are just simple meanings such as snail or butterfly but something about the romance of Italian language transforms cute "little ears" into "Orrechiette", rolling off the tongue, sounding both exotic and inviting.
What fascinates me about food is how it transcends language to be an invitation to an experience. From simple to sublime food can be the means to express your love for someone, the joy of a party and celebration, the upholding of traditions or just an honouring of your body through feeding it delicious items.
Food history is full of anecdotes and stories of the origin of dishes, their names and their place at the dining table. Out of interest I recently looked up the translation for Strozzapreti, a twisty short pasta that is a favourite of mine. Here is what I found care of Wikipedia:
Origin of name (original source Wikipedia)
"There are several legends to explain the name.
One is that gluttonous priests were so enthralled by the savoury pasta that they ate too quickly and choked themselves, sometimes to death. Another explanation involves the "azdora" ("housewife" in the Romagna's dialect), who "chokes" the dough strips to make the strozzapreti: "… in that particular moment you would presume that the azdora would express such a rage (perhaps triggered by the misery and difficulties of her life) to be able to strangle a priest!" Another legend goes that wives would customarily make the pasta for churchmen as partial payment for land rents (In Romagna, the Catholic Church had extensive land properties rented to farmers), and their husbands would be angered enough by the venal priests eating their wives' food to wish the priests would choke as they stuffed their mouth with it. The name surely reflects the diffuse anticlericalism of the people of Romagna and Tuscany."I love the passion, the drama and the imagery this simple name evokes. You can almost imagine an angry Italian housewife up to her elbows in flour and rolling out the pasta cursing the priest that was to dine on it soon. The fun of pasta names doesn't stop there, below is a list sampled from http://garrubbo.com/pasta/ :
Farfalle: Butterfly-from the wing shape of the pasta
Orrechiette: Little ears – from the shell shape of the pasta akin to the curve of an ear
Cappellini: Thin hair – from the thin strands resembles long strands of hair
Penne: Pen (quilled pen nub)from the angled shape of the tube ends
Conchiglie: Shell – from their sea shell appearance
Lumaconi: Snails – from the bent tube shape pinched at one end like a snail shell
There are plenty more pasta types and translations clearly highlighting the Italians love affair with it!
Do you have any funny names for things? Has your family created a dish and christened it with its own name? My boyfriends family make a dish called green tuna.. I have yet to dine on this but it is an early family favourite despite the interesting name. Do you have any favourite words for food or interesting recipe history to share? Let me know, I'd love to hear them all 🙂
Buon Appetito