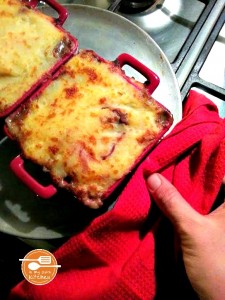 Sous vide. Two simple words that either have you drooling at the thought of luscious proteins or have you going sous what?? Sous vide cooking for clarification is: sous vide
adjective & adverb
1.

involving or denoting a method of preserving food by partial cooking followed by vacuum-sealing and chilling.

"a convection oven can be used in sous vide operations"
Thanks wikipedia! Now we have that clarified (sort of) it essentially entails the slow cooking of proteins in a sealed bag in a water bath of a  maintained temperature not usually exceeding 65 degrees Celsius. Sounds complicated right? it is actually so much simpler than it sounds. I have also heard good things about slow cooking in general and this is sort of another notch up from that. The idea is the low temperature slowly coagulates the proteins and create a soft, unctuous mouth feel as opposed to the quick heat of pan frying or grilling which can toughen proteins if overcooked. My foray into the sous vide method came from Aldi (gotta love it) have a slow cooked/sous vide on sale with a vacuum sealer. Lucky me snatched the last one up on a Wednesday afternoon but I had to order my vac sealer online as these were all gone. Being winter casseroles and stews are always a winner but I have to admit I sometimes feel the meat just kind of cooks and goes a bit, well you know...nothingy. The sauces are always amazing but I just felt the meat could be a bit tastier. So here we were. Me, some diced lamb, a vac sealer and a sous vide. I admit, I had a complete brain fart when sealing the bag...I forgot the whole vacuum part vacuums the contents...including moisture...so a little hint when sealing a bag for any purpose - vacuum when it is just a fillet or protein on it's own fine - vacuum when you have put a little stock and butter in..not so fine. Just seal. Don't vacuum. Messy lesson learnt! So now to the fun part. I used diced lamb from a butcher, added some beef stock (not homemade but I have found a range of free range stocks called Momo's Meal's which are as true to home made as I have ever seeen), butter, rosemary and garlic and set my temp at 60 degrees for about three hours. The result? Deliciously cooked, soft buttery lamb pieces. Amazing. So how did I turn this into a Shepards pie? Keep reading dear followers and I will reveal how to make Shepard's Pie the chef way! ;)  
  Shepards Pie (serves four with vegetables on the side or two very hungry people)
Shepard's Pie the chef way
Prep time: 30 mins
Cook time: 3 hours
Total time: 3 hours 30 mins
Ingredients
500g diced lamb
6 cloves garlic (reserve four for roast garlic - see notes)
4 tbsp butter
750ml beef stock
2 stalks of rosemary
100ml milk
2 tbsp plain flour
4 potatoes
Instructions
In a vacuum bag place 2 cloves of garlic, lamb, 250ml of beef stock, 2 tbsp butter, salt and pepper
Seal and set at 60 degrees on sous vide for about 3 hours
Remove lamb from bag, strain and keep liquid from bag
In saucepan bring remaining stock to a boil, take out about 3 tbsp and mix into flour to form a paste
Stir paste back into hot liquid and whisk to remove any lumps and thicken
Add juices from bag
Reduce heat and allow sauce to simmer and thicken. Adjust seasoning to taste and cook for about ten minutes over low heat
Whilst sauce is cooking, peel and chop potatoes into cubes. Place in a saucepan and just over with water, salt water
Allow potatoes to come to a simmer and cook until a fork can be pushed through easily
Strain and place in a saucepan with milk and remaining butter. Mash with fork or masher until smooth and hot, add roast garlic
Add lamb pieces back to sauce and allow to simmer for a minute or two
Spoon lamb mix into either individual ramekins or large bowl and top with mashed potato
Cover with foil and grill for two minutes then remove foil to allow to golden under grill
Serve with your favourite green vegetables and enjoy!
Notes
To make roast garlic without having to have the oven on, slice the garlic and simmer in water until just soft. Drain water and add vegetable oil to pan. Cook over gentle heat until golden. A low heat is essential to avoid burning the garlic. The pre-boil allows the garlic to cook before gaining the colour