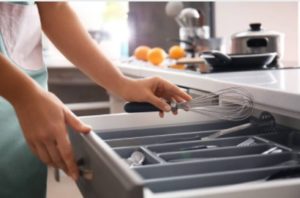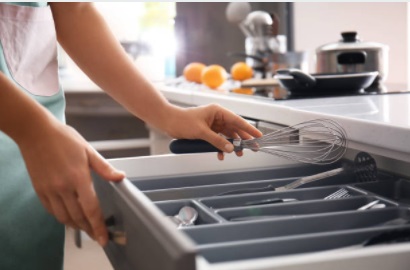 When moving out of home for the first time or even just working out whether to update you current kitchen kit, the assortment of gadgets and do dads on the market can leave you feeling overwhelmed and scared of the monetary commitment to cooking. Fear not though, cooking delicious and interesting food doesn't require a commercial kitchen or the utensils found in one. With my list of top ten kitchen instruments most if not all recipes can be made from scratch. I will also list my top ten appliances that can make tasks easier and quicker which are great when you've learnt the basics. So where do you start?
1. A cook's knife.
A good quality, sharp knife will make short work of any task in the kitchen. The key note here is sharp – there is no point in spending hundreds of dollars on a fancy knife if you don't know how to keep it sharp. Check out my post here on what type of knife to buy when you're just starting out. Not sure how to keep your knife sharp? Check out my hints in this video here. No knife is worth it's salt if the blade is blunt. All you will do is bruise herbs, mangle produce and butcher meat in the most unfortunate way. Have a sharp knife if you hand? Cutting onions will be a breeze and you'll be slicing your way to success in no time.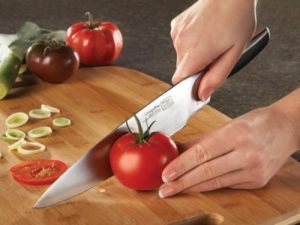 2. A chopping board.
A large, sturdy and high quality plastic cutting board will allow you to prep what you need safely, easily and hygienically. Wooden boards are beautiful but for items other than bread, fruit and vegetables I wouldn't use anything other than plastic. Meats, chicken and fish all belong on a non porous board you can clean and scrub. Many hospitality stores supply to the public and you can pick up a commercial grade board from there or other quality department stores.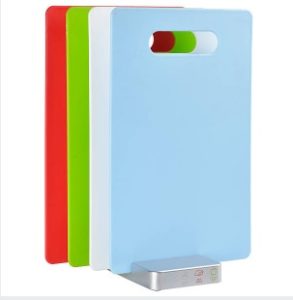 3. Measuring cups
Measuring cups are essential for accuracy when following a recipe. After many years cooking in a kitchen I do have a good eye to gauge approximates for items such as herbs, vegetables, and fruit but when cooking pastry items I always measure accurately to ensure success every time. You don't need to spend a lot on these – if you like novelty styles by all means enjoy but your basic supermarket variety will do the job just fine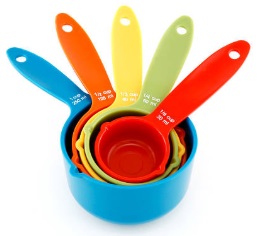 4. Measuring spoons
These are essential. The difference in too much and too little baking powder, salt and spices can make or break many a recipe. Have you ever seen a cake explode from too much baking powder? or been a little overwhelmed by the amount of spices in a curry? I have and all from misreading and mis-measuring the ingredients. Using the spoons even for the most seemingly insignificant detail will eliminate the chances of these sorts of disasters happening to you.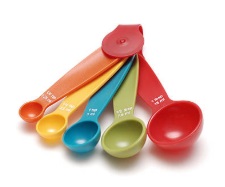 5. Digital scales
Again for accuracy's sake digital scales can be a must – many scales these days also have a ml measurement which means you don't need to change bowls or grab the cups or jug to measure out multiple ingredients – you can just tare to zero, change to ml and off you go. Time saving and accurate? Who doesn't love that in the kitchen!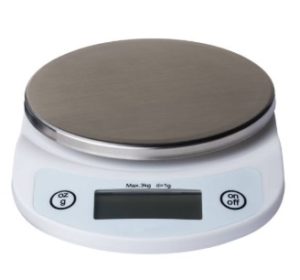 6. Whisk, spoon and ladle
Now I know this is technically a threesome but when it comes to these sorts of utensils they tend to come as a group. Whisks are great for sorting out lumps, whipping cream and mixing cakes. The ladle will serve up soups, strain sauces and dish out casseroles. Spoons will stir, allow you to taste and even serve depending on the dish. High quality plastic ones will do a great job and if you feel like splashing out silicone versions are also melt proof and won't scratch so are great to use on all your pots and pans.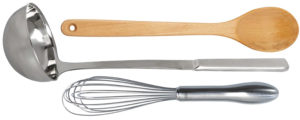 7. Strainer/colander 
Now I know you're wondering why this is on the top ten list – but let me tell you the humble colander can do a lot more than strain pasta and rice. Canned beans/legumes? Check. Storing fruits such as raspberries and strawberries in the fridge? Check. Strain yoghurt to make cheese? Check. (Just place a new kitchen wipe over a larger hole colander to strain). Keep flies away? Check. (Just turn it upside down over your food). Have one of those lovely enamel ones? They are great as a fruit bowl allowing air to circulate and keep your produce fresh. Convinced a colander is a good idea? Check.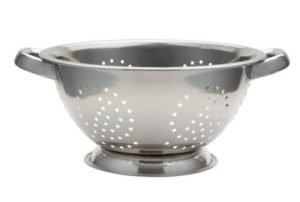 8. Thick tea towels/oven mitts
Nothing is more frustrating than trying to take a hot tray out of the oven or take a pot off the stove and the thin tea towel allows the heat to come through creating a dangerous situation. Good quality thick tea towels can also do double duty ensuring your plates and cutlery are wiped dry not leaving half the water droplets behind. Stylish vintage tea towels also do double duty as a great prop for foodie photos celebrating you culinary masterpieces. You don't need to spend a fortune on designer tea towels for quality – again most hospitality stores should stock the quality that chefs use – and we handle hot items all day.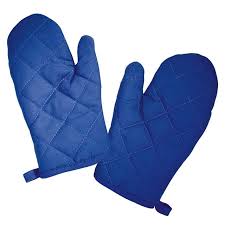 9. Mixing bowls
Nothing is more frustrating than trying to make a recipe and running out of bowls. Nesting sets are usually easy to come by in most shops and even dollar shops can be a great place to find both metal and plastic bowls. Metal bowls are great for making sauces, melting chocolate or scrambling eggs over boiling water whilst plastic ones are great for everyday cooking. Glass bowls are stain proof and durable but avoid placing boiling water or soups etc in them in case they are not tempered and can crack. Glass bowls can also do double duty as for fruit, desserts and salads.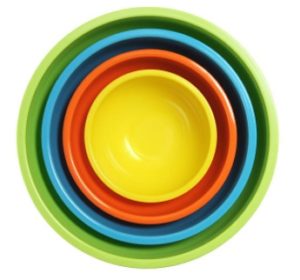 10. Mandolin/grater
A mandolin is one of the contraptions you see that can slice matchsticks, thicker batons, ribbons and scallops out of potato. Whilst a knife will do the trick when you are in a rush a mandolin can make short work of these tasks. Shredding cabbage for coleslaw is a breeze with a mandolin. A grate can also do the same making short work of carrots and cabbage. Pre-grated cheese can have anti-caking chemicals which can be avoided by grating your own. Make matchsticks out of raw beetroots for a nice change to a salad. Slicing your own vegetable chips or fruit to dry is also a snap with a mandolin.