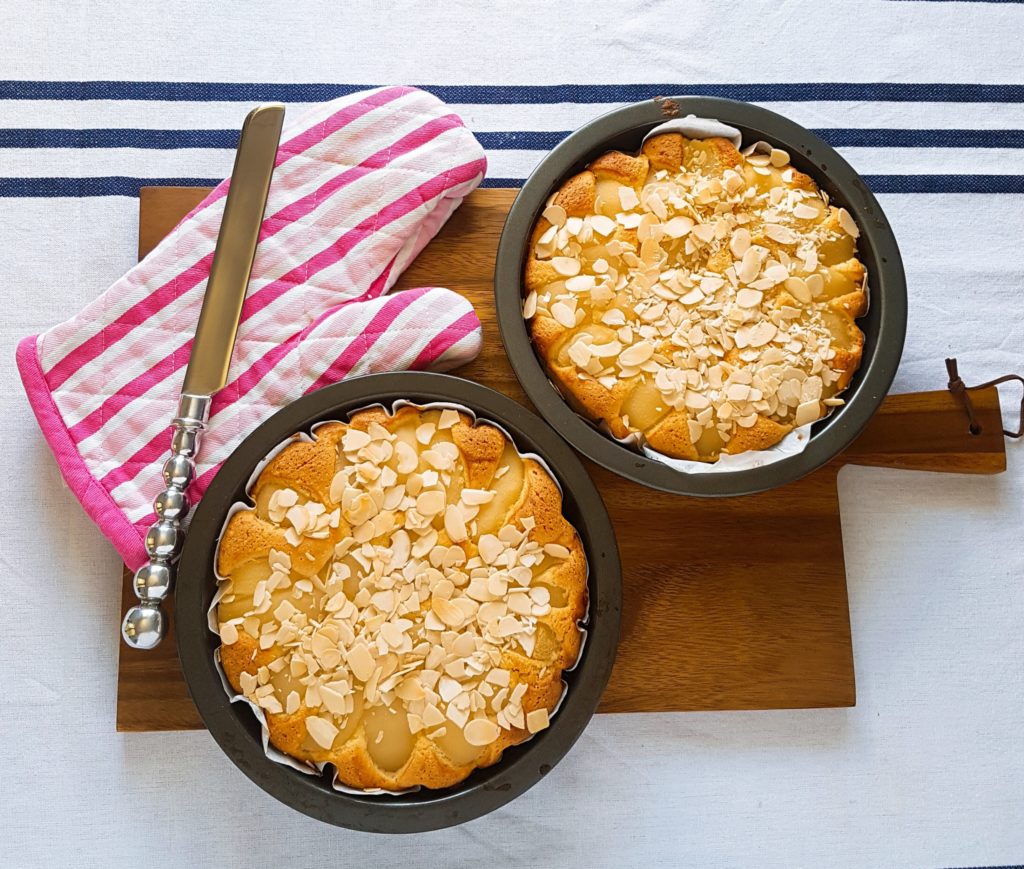 Pear and Almond Cake
An easy and delicious pear cake that looks fancy but is super easy. If you don't want to use tinned pears just sliced fresh ones or peel and poach your own. Enjoy!
125 gram butter
125 gram caster sugar
2 large eggs
50 gram plain flour
100 gram almond meal
4 gram baking powder
1 tinned sliced pears
50 gram flaked almonds
2 tablespoon icing sugar
Pre-heat oven to 180 degrees Celsius

Grease and line the bottom of an 8-inch springform pan

Beat the butter and sugar together until light and creamy with an electric beater or stand mixer

Add the eggs, one at a time, beating well after each addition. Sift the flour and baking powder together, gently fold in the to the butter mix with the ground almond. Spoon into the pan noting it won't fill very high


Arrange the pear slices in an even pattern over the batter and bake for 20-25 minutes. Remove from oven and sprinkle flaked almonds on top, return to oven for 5-10 minutes until cake is cooked through and almonds are golden

Allow to cool and remove from pan. Sprinkle with icing sugar and cut into generous slices to serve. Enjoy!