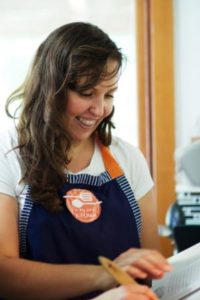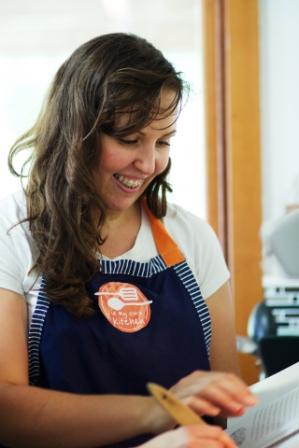 Apologies for the bad ghost busters reference, it almost had to be done. The inspiration for this blog is thanks for a lovely friend asking about what to cook for dinner based on the ingredients she had. I realised that this is not uncommon for me as I have family often calling for a quick chef questions - i.e. How long should this take to cook? When would I know if this is ready? What cut of meat would suit this? And my favourite, It has turned a funny colour but smells ok, should I cook it?
I love these sorts of questions. It stimulates my cooking brain and allows me to delve into my knowledge to produce my version of what I would do in these circumstances. Just as I call my builder brother for advice on what to do when my shower screen comes off or a tap is leaking, so too do I give the cooking solutions.
So what was the prompt for the initial cooking question? Well J and I have been taking turns making dinner for each other each Monday and I had whipped up the fresh pasta with tomatoes and olives and other goodies as found in my cooking for a crowd blog. J wanted to replicate a similar dinner with a slight variation on ingredients that she either had on hand or had picked up from the supermarket.
My Advice?
1. Don't bother with the bottled tomato sauce - if you have delicious fresh tomatoes on hand, don't bother with bottled sauces - whilst they can seem like an easy and simple option they totally kill the freshness of the other ingredients
2. Forget the carrot - I only use carrot and celery when making bolognaise - i saute this off before adding the mince and allow it to cook out. If you're not using mince, don't bother with carrot - it won't add anything
3. Grill the eggplant and zucchini - pan fried eggplant can be a bit, well blah. To me the smokiness of a bbq or even a grill caramelising it brings out the sweetness and subtlety of it. Same with the zucchini. Technically they are fruits so applying that sort of heat allows for a lovely golden caramel which creates gorgeous flavours. I would do the same when making a vegetable lasagna instead of just layering the raw vegetables.
4.  Use the oil from the semi dried tomatoes to coat the vegetables before grilling if you'd like some extra herby punch. I always keep those sorts of oils at they have infused with the tomato and generally have a herb mix in them so creates all sorts of delicious.
5. Saute the onion and add the tomato - by caramelising the onion and adding the tomato you get that brilliant sweetness and tartness together. Good balance means you don't need to add sugar as some sauce recipes do. Allow the tomato to saute a little and bring out it's own juices. Help it along a little with some water and you have a fresh yummy sauce.
6. To finish, add the grill vegetables to the tomato mix, stir in the olives and semi-dried tomatoes, top with torn up bocconcini and fresh basil if on hand. Buon appetito!
So who do you call when you don't have a chef as your sister/friend/partner? Well, me. I am more than happy to answer any and all cooking queries be it simple or complex. If I don't know the answer then I will try and find out for you. After all I have many chef friends on call too so if I can't help, I'll test their skills to see if they can.
So how can you enlist my help? Just ask: on my facebook page or email me at [email protected]
What sort of questions can I answer? Hopefully anything. If you have baked a cake that hasn't quite worked let me know what ingredients you used, the pan size and oven temp and we can nut it out. Something too salty, sweet or spicy? Check the forum for reference material.
Not sure what to do for dinner with what you bought? Either check my recipes page for inspiration or upload a pic of the ingredients to the facebook page or email me, I'll give you a recipe if you'll let me share the yummy finished product. How easy right?
So what's the catch? I hear you say. None at all. I love to share my foodie knowledge and stretch my chef brain. If you'd like me to come to you and hash out a variety of recipes or recreate some of your more epic disasters to see where you went wrong then we can arrange for a lesson at cost. But the simple questions and advice? Happy to help.
Love to enlist my help with some cooking lessons? Check out my services page to see if we can find a match to fit.
Happy cooking!